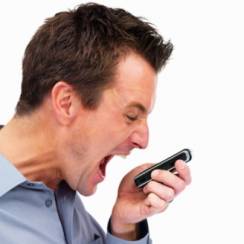 Two people who sent millions of spam text messages face being fined more than £250,000, the information watchdog said today.
The messages often claimed to offer payouts for accidents a person never had or payment protection insurance claims that they were not entitled to, the Information Commissioner's Office (ICO) says.
The pair are accused of illegally sending millions of unsolicited texts. They have 28 days to prove they were complying with the law or face fines totalling more than £250,000, the ICO adds.
It has written to both unnamed individuals to confirm it plans to issue the penalties for breaching the Privacy and Electronic Communications Regulations, which regulate electronic marketing.
Firms investigated
Meanwhile, eight firms are being investigated and have been warned that they face action unless they can prove their innocence.
Consumers have reported almost 30,000 calls or texts from unknown senders in the last six months, Simon Entwisle, the ICO's director of operations says.
The ICO has been analysing information from bodies such as the Telephone Preference Service (TPS) as well as its own data, and has written to the most-complained about companies to request details of how they were making sure they complied with the law.
Entwisle says: "The public have told us that they are increasingly concerned about the illegal marketing texts and calls.
"While companies can phone people to sell them the latest product or service, the law states that individuals should not receive unsolicited texts or automated marketing calls unless they have given their permission."
How to stop spam calls and texts
Ofcom says consumers who want to stop receiving nuisance calls should register with the TPS. How you stop spam texts is slightly more complicated, as it depends on the type of message received.
For further help, see our Stop Spam and Cold Callers and Stop Spam Texts guides.