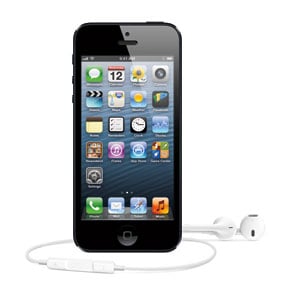 iPhone users are still being charged for using the internet on their mobile overseas, even after they've switched that function off.
MoneySavingExpert.com has had a large number of complaints from iPhone users since we asked them on Wednesday if they had been a victim.
Key Points
iPhone users charged after data roaming switched off
Complaints have piled in from angry users
Apple refuses to confirm if there's a glitch
In the worst cases, customers say they have been hit by unexpected bills of hundreds of pounds.
But iPhone maker Apple refuses to confirm whether there is or isn't a software glitch. When we asked if there was a fault, Apple's UK press office initially responded: "Seriously, are you really writing a story on this?"
While the industry appears unsympathetic, the regulator has the opposite view. Ofcom says it will investigate the issue as part of a wider probe into 'bill shock'.
We began this investigation after a member of MSE's staff was hit with roaming charges while on a trip abroad in September.
What's the problem?
Users have been affected after turning off the data roaming function on their iPhones. Data roaming refers to using the internet (data) abroad (roaming). Doing this should mean it's impossible to use your phone's network to access the web.
But many users who have done this complain of being hit with unexpected charges, despite only using wi-fi to browse the web and check emails. They insist they had turned data roaming off.
And costs can be high. O2 charges £6 per megabyte to use the internet in India, for example. You can easily use up a megabyte in one browsing session.
Most operators apply a cap so roaming charges can no longer spiral into the hundreds of pounds. But users still end up paying much more than they'd bargained for.
We have received a constant stream of complaints about this issue since we ran a virtually identical story in 2010. The issue was also highlighted by The Guardian last year after one of its journalists was hit by a big bill.
When we asked our users on Twitter and Facebook this week if this is still an issue on their iPhones, we received dozens of complaints.
Grumpybutcuddly said on Twitter: "I had a big row with Vodafone on charges they levied for supposed internet use when I had data roaming turned off abroad."
On Facebook, Kevin Sinclair said: "With O2, data was switched off, 3G was off and still four times [I got] a bill of around £100 for data. First two refunded, later two not."
Is there an iPhone glitch?
Apple has declined to answer our key query. After it questioned us running this story at all, we then put to Apple that we've had many complaints. But once again, it refused to answer whether or not there is, or was, a software glitch.
When one of our team spoke to O2's customer helpline, a manager said some versions of Apple's iOS 4 and iOS 5 software — which older iPhones run on — have glitches that mean when a wi-fi signal drops, it reverts to the phone's network, even when data roaming is off.
She said this problem does not exist with the latest iOS 6 software. The manager added O2 had received many refund requests from customers wrongly charged over the summer.
An O2 official spokeswoman said later: "The comments of the O2 representative you spoke to were incorrect." But O2's press office hasn't directly answered whether it believes there is a glitch.
The spokeswoman added: "Customers do sometimes complain about unexpectedly high roaming charges, and we have indeed in the past refunded customers on a case-by-case basis for what we call 'bill shock'.
"That cannot be taken as evidence that there is a problem with Apple iPhone updates."
How can I stop these charges?
Turn data roaming off before you leave the UK and only use wi-fi. This is in your settings function under 'general' then 'network'. However, as this story demonstrates, this is not a watertight solution.
Apple advises users to update their software to the latest iOS 6 version. It doesn't state this is specifically to avoid incorrect data charges, as it doesn't acknowledge there is a problem.
Can I get the charges refunded?
If you're hit by unexpected charges for browsing the web overseas when data roaming was switched off, then complain to your network.
Scanning responses we've had, it's a mixed bag. Some have been refunded, others not.
If you are rejected by your operator, you can complain to one of the free arbitration services. These are Ombudsman Services Communications and the Communications and Internet Services Adjudication Scheme (Cisas) arbitration service. The one to use depends on your network, so check the links above.
The Ofcom spokeswoman adds: "We would encourage any consumers who may have been affected by this to complain to their provider and if their complaints are not resolved to their satisfaction, they have the right to take their case to an Ofcom-approved alternative dispute resolution scheme, which can reach an independent decision.
"We also will consider this further as part of our ongoing engagement with operators regarding mobile contract bill shock."
my view, by Guy Anker
I've twice been a victim of this problem. In 2010, I was charged £10.55 on my iPhone 3GS phone when I had data roaming switched off.
It happened again this year. My October bill included £22.69 in "non-EU browse and download" charges on my iPhone 4S. Again, data roaming was switched off before I went abroad, and stayed off. (Actually, I don't think it's ever been on.)
Both times O2 refunded the charges after I called. In fact, as the story above highlights, the customer services manager I spoke to said she made the refund because I was on an older version of the software as she thought there was a problem with it, though O2's press office says her comments are inaccurate.
I haven't upgraded to the latest iOS 6, which may fix the problem (though without Apple's advice, it is difficult to say definitively) because it has axed the excellent Google Maps app for the disastrous Apple Maps version. But I may be forced to upgrade before I go away next.
I love my iPhone and Apple's customer service, but I don't like Apple's unwillingness to address this issue at a senior level. It may think this is an irrelevant issue, but it has huge consequences in the form of massive charges for many.