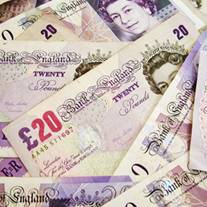 The OFT has opened formal investigations into several payday lenders over aggressive debt collection practices.
It's also writing to all 240 payday lenders highlighting serious concerns over poor practices, such as encouraging borrowers to pay late so they rack up huge fees.
While all firms are being contacted by the OFT, the watchdog isn't naming the companies it has started to investigate.
Key Points
Lenders warned over aggressive tactics
OFT writes to 240 highlighting dodgy practices
Huge charges can cripple finances
The controversial sector has long been accused of preying on the poor with sky-high charges, which spiral out of control for those who pay late.
Labour MP Stella Creasy has been a key campaigner in trying to limit charges, a proposal the Government is still considering.
Someone borrowing £200 with Wonga over 20 days can expect to pay £46 in normal fees, although there are many examples of consumers paying hundreds of pounds for paying late with various lenders.
The OFT's findings follow a check on the websites of 50 lenders, inspections of the same number, mystery shopping at 156 firms, 686 consumer complaints and over 1,000 responses to a survey.
Its review of the payday lending sector highlights problems with:
the adequacy of checks on whether loans are affordable
the proportion of loans not repaid on time
the frequency with which some lenders roll over or refinance loans, so they can charge huge late payment fees
the lack of time given to borrowers who get into difficulty
harsh debt collection practices
The OFT expects to warn the majority of the 50 firms inspected, which account for the majority of loans, that they risk enforcement action if they do not improve practices.
It will demand these lenders provide independent audits to verify they have improved their practices.
The OFT will publish a full report in the new year setting out further findings on compliance.
Improve or be punished
David Fisher, OFT director of consumer credit, says: "We have uncovered evidence some payday lenders are acting in ways that are so serious that we have already opened formal investigations against them.
"It is also clear, across the sector, lenders need to improve business practices or risk enforcement action.
"I urge anyone thinking about taking out a payday loan to make sure they fully understand the costs so they can be sure they can afford to repay it."
The OFT has also published revised guidance on how lenders collect repayments via a borrower's credit or debit card.
A key problem is lenders dip into people's accounts at their will, without telling a consumer. This could leave them short of funds, or trigger charges where the money is not available.
The guidance states firms must inform a customer when taking payment this way and explain how the 'continuous payment authority' can be cancelled. Consumers have a right to cancel it if they wish.
The payday loan industry is implementing a code of practice from 26 November, which it is hoped will improve the way lenders deal with those in debt.