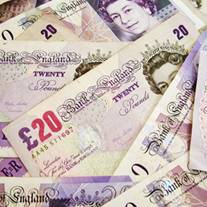 Consumers could have better protection from rogue payday loan firms, if a revised code of practice which comes into force today actually works.
However, critics such as Labour MP Stella Creasy doubt whether the move to improve standards has sufficient teeth.
Four trade associations, representing over 90% of the payday and short-term loan industry, have agreed to sign up to a number of commitments to deliver better consumer protection.
The revised codes of practice, alongside a new customer good practice charter, were first launched on 25 July, although lenders had until today to implement the measures.
However, as the codes of practice are only monitored by the trade associations, the reality is they may not offer the protection vulnerable consumers need.
Creasy says: "It is simply a rehash of current lending rules, with very few teeth to really help it make a difference to the problems people experience with these legal loan sharks.
"It's also voluntary so there's no requirement for any company to abide by it."
The payday loan sector has long been the subject of numerous investigations, amid concerns over sky-high fees and preying on vulnerable borrowers. Last week the Office of Fair Trading (OFT) opened formal investigations into several lenders over aggressive debt collection practices.
It is also writing to all 240 payday lenders highlighting serious concerns over poor practices, such as encouraging borrowers to pay late so they rack up huge fees.
Fees are often around £25 per £100 borrowed, though they can spiral if you pay late or are encouraged to pay late by lenders, as often happens.
What do the revised codes of practice include?
The key points lenders have committed to are:
A "good practice" customer charter explaining how loans work and the costs involved.
Increased transparency, such as explaining how payments are taken and how customers can cancel them.
More help for borrowers in financial difficulty by freezing charges and interest.
Robust credit and affordability assessments to ensure loans are suitable for the customer's situation.
The four trade associations implementing the revised codes of practice are the Finance & Leasing Association, Consumer Finance Association, the Consumer Credit Trade Association and the British Cheque & Credit Association.
These bodies are in charge of making sure their members follow the new codes of practice.