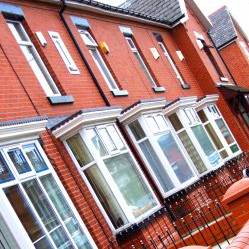 The number of homeowners losing their property because they're unable to pay their mortgages has fallen to its lowest level since the credit crunch began, new data from the Council of Mortgage Lenders (CML) shows.
Figures published today reveal a total of 8,200 properties were repossessed between July and September this year, down from 8,500 in the second quarter of the year and 9,600 at the same time last year.
Key Points
8,200 homes repossessed between July and September
Lowest number since 2007
Number with mortgage arrears remained stable
According to the CML, it's the lowest number of properties taken into possession in a single quarter since 2007 – around the time the credit crunch began.
Mortgage arrears stable
During the first three quarters of the year, a total of 26,300 properties were repossessed, which is 8% fewer than in the same period last year.
The number of those with mortgages arrears also remained stable in the third quarter of the year, showing while people are just as behind with their mortgage payments, fewer are losing their homes.
At the end of September, the total number of mortgages with arrears of 2.5% or more of the outstanding balance rose slightly compared with the previous quarter to 159,100, but still down on the 165,300 in arrears in the same period last year.
Borrowers have benefited from a record low base rate of 0.5% for the past three years, which will have helped many keep up with mortgage repayments.
The CML adds the low rate of repossessions also reflects patience on the part of lenders.
'Lenders want to keep people in their homes'
CML director general Paul Smee says: "Our figures show good communication and effective arrears management by borrowers, lenders and money advisers are helping the vast majority of those with mortgage repayment problems.
"The rate of repossession has continued to fall and it's clear that lenders want to keep people in their homes.
"Repossession really is a last resort but it's essential for anyone worried about their mortgage to talk to their lender as soon as possible – it is more difficult to resolve problems when they are not tackled early."
Mark Harris, chief executive of mortgage broker SPF Private Clients, adds: "Lenders must continue to show forbearance and look after customers who are struggling by letting them switch to interest-only loans, take payment holidays or extend their mortgage terms.
"Borrowers must also do their bit, ideally seeking help before they miss a payment. Don't bury your head in the sand and hope the problem will go away. It won't."