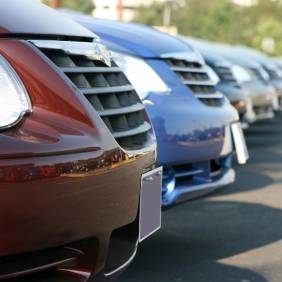 Friday wasn't just meant to be the end of the world, it was also the day when insurers were banned from using a customer's gender to calculate insurance prices.
Last year, the European Court of Justice ruled it was illegal for insurers to offer different prices based on whether or not you're a man or a woman.
For example, car insurers can now no longer charge women lower premiums than men.
Key Points
It's now illegal to set insurance prices based on gender
Young women will see car cover go up
Older men may also see the cost of annuities rise
This ruling has now come into effect, although many insurers had already changed their prices in advance.
Women drivers hit
The average best price for female car insurance has gone up from £748 on 1 November to £932 on 19 December, according to figures from comparison site Gocompare.
The average best price for 17 or 18-year old females rose 32%, from £1,910 to £2,523, while 17 and 18-year-old men's premiums fell by 10%, from £3,855 to £3,460.
Previously women benefited from smaller car insurance premiums due to their lower accident rates.
The AA warns that over the coming months, we will see further premium adjustments as insurers become used to the "gender-neutral environment".
Male annuity rates fall
Annuities — which determine the income you get when you cash in your pension on retirement — are also hit, with men now getting lower rates.
Research from advisor firm Hargreaves Landsdown shows the best annuity rate for a 65-year old man has fallen by 1 percentage point compared with the beginning of December, by 1.75% compared with the beginning of November and by 4.75% against August's rate.
Traditionally, men had been given higher rates as they generally do not live as long as women.
The Association of British Insurers says in a statement: "Insurance is all about matching price to risk. We have opposed the gender ruling on behalf of our customers, as it goes against this principle.
"Although insurers can now no longer take gender into account, they will continue to look at other relevant risk factors to ensure consumers benefit from the most competitively-priced insurance.
"The insurance market will remain competitive and customers should continue to shop around to get the right policy at the best price."
Additional reporting by the Press Association.