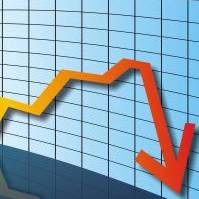 As savings rates continue to plummet, is there any point fixing your rate, given you could be locking in at ultra-low returns?
With a fix you put your money away for a set period in return for a higher rate, sometimes with no access at all to your cash.
When banks were paying more, this was an attractive option. But the danger now is hard-pressed savers could get rock-bottom returns for up to five years, with no chance of an escape if rates rise.
The typical one-year fixed account currently stands at a miserly 2.05%, compared to 2.77% in August.
Data provider Moneyfacts also reveals the average five-year fix offers a lowly 2.71%, compared to 3.79% in August.
On 3 August, our top pick for a one-year deal was 3.6% and 4.06% for five years. Now, you'll get 2.55% and 3.01%, respectively.
Easy access rates have also plummeted. You could beat 3% earlier this year but the best buys, from M&S and the Post Office, both pay just 2.35%.
Make the most of low rates
Helen Saxon, MoneySavingExpert.com money analyst, says: "Savings rates are terrible at the moment. Whatever account you pick, make sure the accounts squeeze every last little bit of interest you can possibly get out of the banks.
"Keep a close eye, and ditch and switch to the new top payer if your rate falls."
Should you fix?
We asked some commentators whether savers should lock their cash away. The general consensus is "no".
Andrew Hagger, independent personal finance analyst, says: "With one-year fixed rate bonds paying around 2.5% and only 3.2% for a five-year term, there seems little incentive to lock your cash away in the current climate when you can get 2.35% with instant access. It's a dire situation for savers.
"Savers are paying the price for the Government's Funding for Lending scheme which is providing cheap credit to the lenders who in turn now have no appetite to offer best buy savings rates."
Savers also aren't helped by a dismally low base rate, which has remained unchanged at 0.5% since March 2009. The Funding for Lending Scheme means banks have less incentive to offer decent savings returns to generate funds.
Rachel Springall, from Moneyfacts, adds: "With rates falling and the Bank of England base rate unlikely to rise in the coming months, savers may be wise to consider other options as long-term savings are paying a lot less.
"Customers would need to decide whether even a 12-month term is too long in the current market. If so, opt for an easy access account, where they can move their money freely."