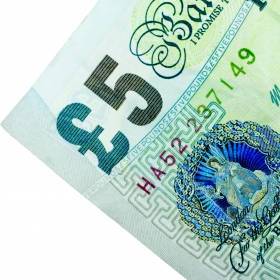 Update, 7 January 2013, 10pm: The Government's plan for a real-terms cut in working-age benefits cleared its first hurdle. MPs voted 324 to 268 to give the legislation a second reading, that would limit many benefit rises to 1%.
A key vote to decide whether the annual increase in most benefits will be capped at 1% until 2016 will take place in Parliament today.
The Government wants to limit annual increases to most benefits for the financial years 2014-2015 and 2015-2016, as part of its Welfare Benefits Up-rating Bill.
Limiting rises to 1% is a cut in real terms if rises in the cost of living are higher, as is likely.
Analysis by the Institute for Fiscal Studies (IFS) found seven million households with someone in work will be hit, with the average loss at £165 a year, compared with a loss of about £215 for the 2.5 million workless households.
Ministers have defended the the cap, stating it is unfair state handouts have risen twice as fast as wages during recent years of austerity. The move is projected to slash £3.7 billion from the welfare bill.
Labour has slammed the social security cuts, saying they come at a time when "millionaires are getting a tax cut".
Inflation link stopped
The annual rise for the 2013-2014 financial year is already capped at 1% for many key benefits, as announced in the Autumn Statement.
Most benefit rises, which happen each April, had previously been pegged to the previous September's Consumer Prices Index (CPI) inflation measure, which was revealed as 2.2% last year.
The exception is the basic state pension, which is protected by a guarantee which ensures the rise will be the higher of the average rise in earnings, CPI or 2.5%.
Benefits where rises could be limited to 1%, if the Government wins the vote, include:
Jobseeker's allowance
Employment and support allowance
Income support and some housing benefits
Maternity allowance
Sick pay
Maternity pay
Adoption pay
Paternity pay
Couple and lone parent elements of working tax credit
All elements of child tax credit, barring those for a disabled or severely disabled young person.
Disability benefits and all those related to pensions are unaffected.
A spokesperson for the Department of Work and Pensions says: "This was a tough decision, but it will ensure the welfare budget is sustainable over the longer term and will continue to help the people who need it most."
Shadow chancellor Ed Balls says: "While millionaires get a tax cut, seven million striving working families are paying the price for David Cameron and George Osborne's economic failure."
Additional reporting by the Press Association.