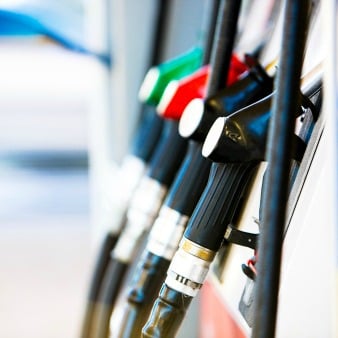 The UK's petrol market is "working well", an official report has concluded, despite campaigners calling for an investigation into high prices.
The Office of Fair Trading says steep prices at the pumps have not been caused by a lack of competition, but because of higher crude oil costs and increases in tax.
It found "limited evidence" pump prices rise quickly when the wholesale price goes up, but fall more slowly when it drops. In areas where there are more retailers, particularly where there are supermarket forecourts, prices tend to be lower. It also found drivers in rural areas tend to pay more.
However, the OFT says fuel prices on motorways are a "concern". It may take action in some local markets if there is "persuasive evidence of anti-competitive behaviour", and hints it may force suppliers to display their prices clearly on signs directing motorists to service stations.
In August 2012 it found prices on motorways were, on average, 7.5p per litre higher for petrol and 8.3p for diesel than at other UK forecourts.
High petrol prices were the issue our users voted the most important for the Prime Minister to sort in a poll of over 13,000 in December.
'Prices unfair'
AA president Edmund King says: "If fuel pricing is fair and competitive, there is no reason not to publish petrol and diesel wholesale prices to prove the point and reassure motorists.
"The OFT is not ruling out action at local level and its call for motorway fuel price signs could bring more competition. But drivers deserve a better explanation of why prices fluctuate wildly and who is driving this."
The AA reported last week that petrol prices are back on the rise after three-and-a half months of gradual falls, which did little to reverse the general increase in prices over the past few years.
The average cost of a litre of unleaded on Monday was 133.63p. Diesel was 141.08p, according to data from Petrolprices.com. See the Cheap Petrol guide.