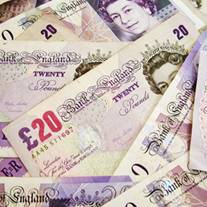 This year's retirees face living off the lowest average incomes in six years.
They expect to have a typical annual income of £15,300, making them about £3,400 a year worse off than workers who retired in 2008, a study by insurer Prudential has found.
The gap becomes much worse when inflation is taken into account.
Someone who retired last year would have needed an annual income of £21,400 to have the same spending power as someone who entered retirement in 2008 on a average income of £18,700, Prudential adds.
The average amount people retired on last year was £15,500, leaving them £5,900 worse off in real terms than workers who retired in 2008.
There are also sharp differences across the UK. Londoners can expect to retire on an annual income of around £18,200 this year, while those retiring in the West Midlands have the lowest anticipated incomes, at £12,500.
Retirees have not been helped by annuity rates falling by a third in four years, along with high living costs and low saving rates.
An annuity is a product where an insurer gives a steady income until death in return for the person's pension pot.