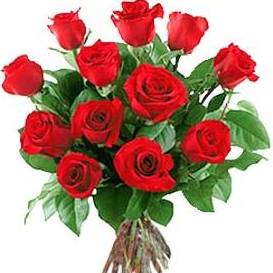 Update, 18 February. Arena failed to deliver between 15% and 20% of the late deliveries to MSE users on Friday. Arena says if you've not had them, or they arrive dead, email it for a refund or an alternative bunch (details below).
A major flower supplier has let down thousands of romantics on Valentine's Day, by admitting red roses it promised to deliver today will not turn up on time.
Arena Flowers says a batch from suppliers in Kenya hasn't arrived, which means many of its customers won't get their order, leaving loved ones disappointed.
This blunder has hit 5% of its orders today, understood to total thousands.
It's not just customers who ordered directly from Arena who will miss out. Its customers who ordered after seeing deals on other sites such as MoneySavingExpert.com, amongst many others, will also have been left disappointed.
We featured a deal from Arena Flowers in our weekly email last week, offering 500 £11.99 dozen red rose bunches plus a code for 1,000 at £19.99. While those affected represent a fraction of all frustrated Arena customers, we are furious it allowed this to happen and are sorry to those impacted.
Get your money back
Arena says MoneySavingExpert.com users who took this deal can get a full refund as long as they request one by the close of business on Monday (Update, 18 Feb. There is no deadline if you didn't get the redelivered flowers on Friday). It also says it will send 24 roses tomorrow regardless — even though they will arrive after Valentine's Day.
To get your money back, email customer@arenaflowers.com with 'Cancel' in the subject line, with full details of your order. Arena's phone lines are currently down, so it's best to email.
Arena co-founder Will Wynne says: "I'd like to personally apologise to a small group of customers today for failing to deliver their bouquets for Valentine's Day on time.
"As a result of logistical issues in our supply chain some orders missed our deadline for delivery today. The team did everything possible to minimise the impact.
"However this was not enough to get all our orders out for delivery and I am truly sorry for our failure to complete these orders in time. This is not up to the service that I believe our brand stands for."