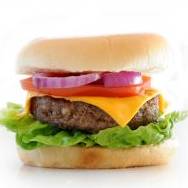 Just over half of meat-eaters say they would buy safe horse meat, a poll of almost 14,000 MoneySavingExpert.com users has found.
We asked how much cheaper horse meat would need to be before they'd knowingly buy it. But despite the outcry over horse meat being labelled as beef in many supermarket items, that hasn't put off the majority of meat-eaters.
Some 51% of meat-eaters said they'd eat horse meat, as long as they knew it was bred for eating and was therefore safe.
Of those who said they would eat horse meat, the majority of that group said it would need to be cheaper than beef.
The survey revealed 48% would refuse it outright, even if it was free.
Martin Lewis, MoneySavingExpert.com creator, says: "With a majority of meat-eaters saying they would consider buying horse meat, the mislabelling scandal may have opened the door for providers of horse meat into the UK.
"Many who have, albeit unwittingly, already eaten it, now say if it were properly labelled they'd give it a go."
See the full results below.
Would you buy correctly labelled horse meat over beef if it saved you cash?
I prefer horse to beef
4%
I'd buy horse or beef at the same price
18%
Horse meat would need to be 25% cheaper
12%
Horse meat would need to be half the cost
12%
Horse meat would need to be a quarter of the cost
3%
Horse meat would need to be 10% of the cost
2%
I wouldn't eat horse meat even if it was free
48%
13,930 votes received. 1,688 said they would not eat beef or horse for religious reasons, or because they are vegetarian. Percentages may not hit 100% due to rounding.