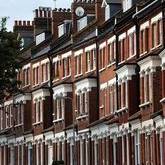 Month-on-month house prices fell in January, although quarterly prices have seen their biggest price increase in three years, Halifax said today.
House prices edged down by 0.2% in January compared with December, following increases in the previous two months, with average prices standing at £162,932.
However, prices were 1.3% higher than a year ago, marking the first annual increase in two and a quarter years.
Prices in the three months to January were also 1.9% higher than the previous quarter, the biggest increase for three years.
Halifax says quarterly figures tend to give the clearest indication of what is happening in the market, as they "smooth out" month-on-month volatility.
Nationwide announced last week that house prices had risen 0.5% month-on-month in January (see the House prices rose in January MSE News story).
Halifax says the Government's Funding for Lending scheme, which gives lenders cheap access to finance, is likely to have contributed to a rise in house prices and sales.
Martin Ellis, housing economist at Halifax, says: "Overall, we expect continuing broad stability in house prices nationally in 2013."