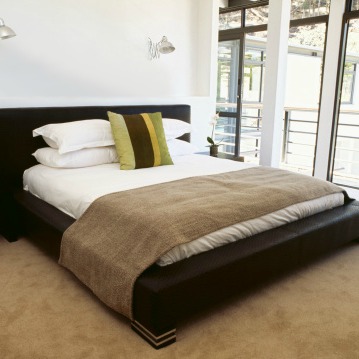 Customers of troubled bed specialist Dreams have been saved from nightmares after its administrators promised all orders will be honoured and gift vouchers accepted.
Dreams was placed into administration last night but its assets were immediately sold to a new company controlled by Sun Capital Partners, in what is called a pre-pack administration.
Administrators at Ernst & Young have today said all gift cards will be honoured by the new owners, and anyone who has paid in whole or part for an undelivered item will get it (see our Administration Help guide for how to reclaim cash from struggling firms).
Dreams joins other high-profile names such as Comet, HMV, Jessops and JJB Sports in going into administration over recent months.
However, the future 400 of Dreams's 2,000 staff and 95 of its 266 stores is in the balance. Its new owners have only bought 171 stores, and will only take on 1,600 staff.
Joint administrator Alan Hudson says: "Dreams is a well-known market leader, but in common with many others, has suffered as a result of this depressed retail environment, a rapid expansion of its store portfolio and onerous lease liabilities.

"The remaining stores not included in the sale will remain open for business whilst the administrators seek to find buyers for these stores."
Be careful buying beds and furniture
The news brings into sharp focus the danger of paying upfront for big-ticket items that often take time to arrive, such as beds and furniture, in case the stores gets into trouble in the meantime.
If you need to buy these types of items, check whether there are any rumours of the store going bust by doing a simple internet search. Dreams, for example, has been talked about in the press as a troubled retailer for weeks.
The same principle applies with wedding gift lists. Only start one with a company you are confident will still be around after your wedding.
Martin Lewis creator of MoneySavingExpert.com says: "While this time customers have been protected, there is no guarantee that will happen if other companies goes into administration. Therefore, with the economy still struggling, it has never been more important to protect yourself for big items.

"The best way is to make purchases on a credit card so that you get extra Section 75 legal protection. This means if a company goes bust the credit card company is liable both if things fail to turn up, and for your ongoing consumer rights."