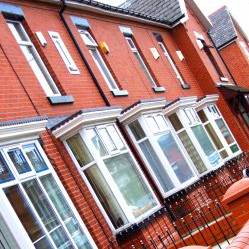 House prices recorded an annual increase this month for the first time in more than a year, with some areas of the UK showing strong signs of recovery, according to Nationwide.
Although prices were flat month-on-month in March at £164,630 on average, they were up by 0.8% on a year ago, marking the first year-on-year rise since February last year.
Nationwide's study found huge variations in the performance of local housing markets, with prices up year-on-year by 15% in the London borough of Camden and in Cambridge, but down by 10% in Liverpool and Carlisle (see our Cheap Mortgage guide).
On a regional level, London recorded the strongest annual growth, with a 4.6% increase pushing average prices to a new high of £306,919, higher than their 2007 peak.
This was followed by Wales, with prices up by 2.5% year-on-year to typically reach £132,971.
Scotland saw the biggest fall in house prices in the UK, with house prices down by 4.9% to reach £128,594 on average.
Lenders and estate agents have been reporting uplifts in activity, mortgage availability has increased sharply and loan rates have been slashed since the Government launched its Funding for Lending scheme (FLS) last August.
House prices could rise due a multibillion-pound scheme called Help to Buy, which was unveiled in the Budget to help more people get on the property ladder or move up it with a 5% deposit, but higher prices could prove problematic for first-time buyers trying to raise a deposit (see the Help to Buy mortgage MSE News story).