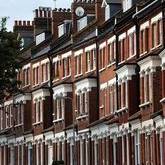 UK house sales reached their highest level in more than two and-a-half years last month as confidence continued to return to the market, surveyors said today.
Surveyors sold an average of just under 17 homes in the three months to February, marking the highest volume of sales recorded since June 2010, according to the Royal Institution of Chartered Surveyors (Rics).
The sales uplift is predicted to continue into spring, with a balance of 8% more surveyors expecting transactions to increase rather than decrease over the next three months.
A balance of 1% more surveyors also reported rises in the number of homes coming onto the market, although properties available for sale remain at "historically low levels".
Rising prices
Prices remained broadly flat, with 6% more surveyors saying prices had dipped rather than increased, continuing a trend seen since last autumn.
However, the jump in sales has fuelled expectations that house prices will increase in the next year.
Surveyors' expectations for house prices in the next 12 months increased to the highest level since monitoring began in February 2010.
Peter Bolton King, Rics global residential director, says: "It's encouraging to see that the housing market now appears to be picking up across most parts of the UK despite ongoing concerns about the health of the economy.
"However, even with activity running at its best level since the middle of 2010, it is still well down on its pre-crisis norm."