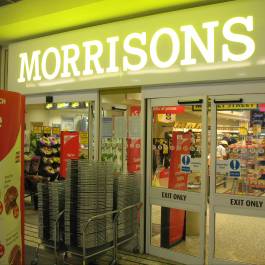 Supermarket Morrisons will finally join its rivals in opening an online store, but customers will have to wait till January 2014 to use the service.
The supermarket will become the last of the 'big four' — which includes Tesco, Asda, and Sainsbury's — to allow customers to buy groceries online (see our Supermarket Shopping guide to cut costs).
The news came as part of the giant's annual results today, which showed a 7% fall in full-year profits to £879 million.
Morrisons is in talks with online supermarket Ocado about sharing warehouse space and online expertise, which will aid any internet push.
Last month the supermarket bought some of the closing HMV, Blockbuster and Jessops stores, as it looks to expand its M Local convenience store chain. Morrisons expects to open these by the end of this summer.