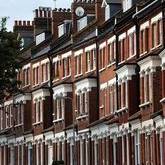 The Office of Fair Trading (OFT) has launched a review of the 'quick house sale' market, amid fears that desperate home owners are losing large sums of cash.
Quick house sale providers offer to buy a house or find a third party buyer very quickly, usually at less than the full market value. They're mostly used by sellers looking for quick access to cash (see our Free House Price Valuation guide for help on selling your home).
But the consumer watchdog says it's concerned consumers may be receiving much less than their property's worth. It's particularly worried about those already in financial difficulty, including those who already have large debts or are facing repossession.
The OFT adds that people who need to sell their property quickly following a relationship breakdown, or the elderly, who might need money to pay for their care, may also be put at risk by quick house sale firms.
Practices the OFT says would give rise to concern include:
Unclear fee structures, for example, imposing unexpected fees after the initial valuation.
Lowering the price once someone is financially committed to the transaction.
Misleading the homeowner about the value of the property or the level of discount to be applied to the sale.
Companies falsely claiming to pay in cash.
Inducing consumers to enter into agreements that prevent them from selling to other buyers, with severe penalties for breach of contract.
The OFT has asked over 50 quick house sale firms to provide information on how their businesses work. It's also calling for information from those who've used a quick house sale provider.
Cavendish Elithorn, OFT senior director for goods and consumer, says: "Businesses offering quick house sales may provide a useful service for homeowners who need to unlock cash in a hurry.
"However, they are often used by consumers in vulnerable situations, and therefore we are concerned about the risk of consumers being misled and losing out on large sums of money."
Additional reporting by the Press Association.