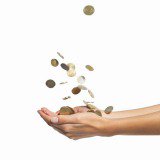 Carers will get stronger rights to seek financial and practical help to relieve the burden of looking after loved ones as part of reforms to be set out in the Queen's Speech tomorrow, it has been reported.
The estimated seven million people who spend time supporting relatives will get a statutory right to request professional back-up and adaptations to their homes to ease the load, The Independent said.
Around £150 million will be allocated to cover costs, and town halls – whose social care budgets are already under strain – will be required to explain why they have rejected applications.
"This would be the very first time that carers will be given the same right to support as the person they look after," a Government source told the newspaper.
The changes are expected to be included in the Health and Social Care Bill which will introduce a cap on bills for long-term care in old age.
Pensions overhaul
Details of several parts of the Government's legislative programme emerged over the weekend, including a pension reform that will end the right to claim retirement-age payments based on the National Insurance contributions of a spouse (see our Pension Need-To-Knows guide).
Pensions Minister Steve Webb said the move would tackle a growing number of foreign spouses of British citizens living overseas claiming a pension although they "never put a penny" into the system and may not even have been to this country.
Existing pensioners will be unaffected, but new claims at home and abroad will be barred from 2016 as part of a significant overhaul of the system. It will also see the introduction of a single-tier pension, worth around £144 a week in today's money.