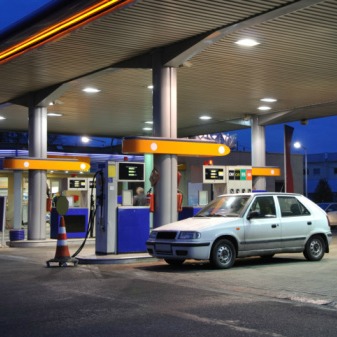 Motorway service stations could be forced to display prices from cheaper rivals, it has been revealed.
The new 10 Downing Street policy unit is examining ways of bringing down costs at the stations, which cost 7.5p higher on average than elsewhere for petrol and 8p for diesel (see our Cheap Petrol and Diesel guide for tips on cutting costs).
Options now being considered include introducing a rule that prices have to be visible on the motorway, rather than just when drivers reach the forecourt, and requiring stations to publish prices from their two nearest rivals.
Motorway signs showing distances to the next service station could also be adapted to feature their current fuel rates.
It has not yet been decided when a decision on these proposals will be given, or when they may come into force if agreed on.
A Number 10 source says: "Giving people more information whilst they are still on the motorway will mean a greater choice about where they fill up, and should help drive down prices."