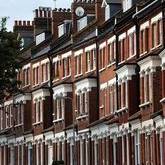 House prices have recorded their fastest increase in almost three years, Nationwide has reported.
The annual increase of 1.9% registered in June pushed average UK prices to £168,941, up from last year's £165,738 average. This marks the largest year-on-year uplift since September 2010.
On a month-on-month basis, house prices rose by 0.3% in June, compared with a 0.4% rise recorded in May.
The building society says Government efforts to kickstart the market, as well as a lack of available homes to choose from, are pushing house prices up.
However, there are big regional divides. Average prices in London have hit an all-time high of £318,214, 5% above their previous peak in 2007. But across the UK as a whole, prices are 9% lower.
Prices in England are currently 5% lower than those seen in 2007, while they are 13% and 12% lower in Wales and Scotland respectively.
In Northern Ireland, prices are 53% down on their 2007 levels.