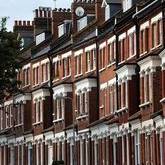 Now is still the time to get a mortgage if you want to fix, it has been claimed, despite the Bank of England insisting the base rate is unlikely to rise any time soon.
Ray Boulger, from broker John Charcol, insists "there is no realistic possibility" fixed-rate mortgages will get any cheaper, so there is no point waiting (see our Remortgage Guide and Cheap Mortgage Finding guide for switching tips).
This reaffirms the point he made last week, which we featured in our weekly email.
After new Bank of England governor Mark Carney said last week the base rate is likely to stay at its 0.5% historic low, some commentators suggested this could stem any future mortgage rate rises.
Nevertheless, this doesn't change Boulger's view.
He explains: "I'm not suggesting that we're going to see fixed rates shoot up sharply. What I am saying is fixed rates are not going to get any cheaper, and therefore if you want a fixed rate, it makes sense to buy now.
"The only reason not to is if you think that by waiting you'll get an even cheaper rate.
"I don't think that's going to happen and therefore it makes sense to switch sooner rather than later, which gives you the lower rate sooner and avoids the risk that rates might start to creep up and you've missed out."
One reason why it has been suggested we have seen the end of rate falls is because a key rate that banks pay to borrow money themselves — that they then lend to us — has risen over recent weeks.
In April the '5-year swap rate' was 0.9% but by last week it had climbed to 1.58%. Today, it stood at a marginally lower 1.51%.