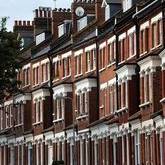 The Government insists only creditworthy borrowers will be able to buy homes with its Help to Buy scheme, as it revealed more details about its housing stimulus programme.
The first stage of Help to Buy, which was launched in April, offers interest-free loans of up to £120,000 to give people in England the chance to buy a new-build home with a deposit of just 5% (see the Help to Buy mortgage scheme to launch MSE News story).
Now Chancellor George Osborne has met major housebuilders and mortgage lenders to flesh out plans for the second stage of the scheme, which will see the Government give a guarantee to lenders to encourage more lending to those with smaller deposits on any home from January 2014.
The next stage, which will cover both existing and newly-built homes, will see the state guaranteeing a proportion of a home loan, covering the risk of borrowers not being able to repay (see our Mortgage Schemes guide for the full details).
Guarantees will only be available to borrowers who can afford the mortgages, while those with bad credit ratings will be excluded, the Treasury insists. The scheme will include income checks and stress testing.
It adds guarantees will also not be available for second home purchases, and lenders will be required to collect a declaration stating that the borrower has no interest in a property anywhere else in the world.
It will also not be able to be used in conjunction with any other Government-backed scheme.
How does the guarantee work?
The scheme will be available on homes worth up to £600,000. The state will offer guarantees totalling up to £12 billion on £130 billion of lending. Lenders will pay a fee to use the guarantee.
The current stage of Help To Buy allows people to buy a new-build home worth up to £600,000 with a Government loan of up to 20%, interest-free for five years.
But the guarantee plans have been widely criticised for risking inflating another housing bubble and piling huge housing risk on the Government.
Osborne says: "I'm determined to back people who want to do their best for their families. Help to Buy is about getting behind those who aspire to own a home.
"The mortgage guarantee will support an increase in high loan-to-value mortgages for people who can't afford large deposits, and it will also boost housebuilding. As of today lenders have the detail they need to go away and get ready for next January's launch."