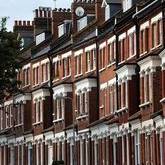 House prices rose at their fastest rate for almost three years in June, as Government stimulus schemes improved confidence in the market and a property shortage fuelled rising prices.
Prices between April and June rose 3.7% on a year earlier to an average of £167,984, the biggest increase since August 2010, mortgage lender Halifax says today (see our 50 House Buying Tips guide).
Values in June were 0.6% higher than in May, the fifth consecutive month of rises.
Nationwide last week reported that house prices had recorded their fastest increase in three years, registering an annual increase of 1.9% in June pushing average UK prices to £168,941.
On a month-on-month basis, house prices rose by 0.3% in June, compared with a 0.4% rise recorded in May, according to Nationwide (see the House prices up at fastest rate in three years MSE News story).
Mortgage approvals also soared to their highest level in three-and-a half years in May, with 58,242 loans approved for house purchases, the Bank of England said recently. That was up from 54,354 in April and the highest level since December 2009.
Halifax says state schemes including Funding for Lending are likely to have reduced mortgage rates.