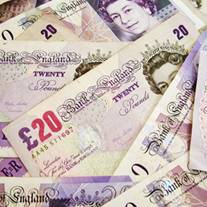 Insurance firms must undergo a "cultural shift" and be more upfront about costs to restore trust in the industry, a consumer watchdog is urging.
Companies should be clearer about price increases when policies are automatically renewed, as well as fees charged for changing policies, the Financial Services Consumer Panel says. (See our Insurance guides for help getting the best cover.)
But it says addressing the issues "one by one might alleviate the symptoms, but would not cure the underlying disease".
"To do this requires a cultural shift by the industry, in order to restore trust and ensure that firms are truly treating customers fairly."
The panel, which advises the Financial Conduct Authority (FCA), wants firms to show in clear cash terms any price increase when a customer's policy is automatically renewed. It says companies should remind them "in good time" so they can look for a better deal.
Earlier this month, it emerged the FCA is investigating insurers' renewal prices (see Insurance renewal charges under investigation MSE News story).
'Headline prices'
Fees charged for basic policy changes should be clear and reflect actual costs, the panel says, while firms should set out when cover which might be considered "standard" in a policy is not included.
It found policies tend to be promoted on "headline price", with little other information about what is included and left out, while information should be presented in such a way that encourages consumers not just to focus on price when working out the best deal.
Last financial year there were 33,172 general insurance complaints to the Financial Ombudsman Service compared with 19,102 in 2009. Households typically spend £822 each year on general insurance products.
Consumer Panel chairwoman Sue Lewis says: "Comparison websites make shopping around for a good insurance deal look easy, but people may find if they claim that their cover isn't what they expected, or they face a large excess.
"Our research has highlighted several areas where firms could do better. They must make it clear to customers upfront exactly what they are paying for, and treat claims fairly."