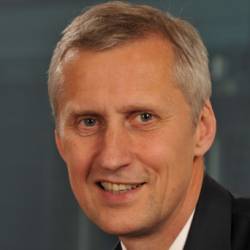 Insurance companies who charge existing customers more than new ones to renew their policies are being investigated by the new Financial Conduct Authority (FCA).

MoneySavingExpert.com has been warning for years about firms penalising existing customers for their loyalty by charging higher rates. The issue particularly hurts groups such as the elderly (see our insurance guides for help in beating high renewal costs).

Now the FCA is taking action following complaints from MPs on the Treasury Select Committee, following press reports about the issue earlier this year.

Committee chairman Andrew Tyrie wrote to Association of British Insurers director general Otto Thoreson and FCA chief executive Martin Wheatley (pictured right) after seeing press reports that certain customers were being charged higher premiums than others.

Thoreson responded by saying he had written to its members to find out more about the situation.

'Taking advantage of customers'

But Wheatley said he would use the FCA's new powers to start an investigation.

"We will look at issues like premium charging in a new light," he told Tyrie in March, just days before the FCA replaced the old Financial Services Authority.

"In particular we will be looking at firms that take advantage of consumers who simply accept what they offer rather than shop around.

"Our supervisors are currently looking at the fairness of automatic renewal terms and practices in a number of firms' motor and home insurance policies."

The letters were published on the Treasury Select Committee's website at the weekend. The FCA has confirmed to MoneySavingExpert.com that it is investigating the industry, but it is not yet known how long the probe will last for.