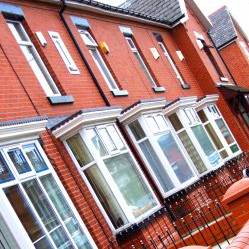 "Cowboy" letting agents who behave badly and charge rip-off fees must face tougher sanctions so they are put out of business, MPs say.
The Communities and Local Government Committee says letting agents should have to meet the same standards as estate agents. This would include the Office of Fair Trading (OFT) having powers to punish agents who indulge in "sharp practice".
The committee also wants all property listings to include the full fees the tenant would have to pay for the tenancy, forcing letting agents to be much more upfront about costs before tenants sign up and making it easier for renters to pick the best deal.
A clearly-displayed cost breakdown on property websites and in estate agents' windows would put an end to hidden and "opaque" charges, according to the Private Rented Sector report.
The Government should also come up with a standard "plain language" tenancy agreement for general use, including an easy-to-read factsheet setting out landlords' and tenants' rights and responsibilities, the report said.
Letting agents have come under strong criticism in recent months, with the Royal Institute of Chartered Surveyors (Rics) likening the sector to "the property industry's Wild West".
Charity Shelter also recently branded letting agents' fees as "truly out of control" after finding tenants are having to go without food or turn off their heating to cover the costs (see the Letting agency fees MSE News story).
Cowboy agents 'have to be stopped'
Clive Betts, chairman of the Communities and Local Government Committee, says: "Amazingly, letting agents are subject to less control than estate agents.
"This lack of regulation is giving rise to sharp practice and abuse by some letting agents. Cowboy agents who rip off landlords and tenants have to be stopped."
But Housing Minister Mark Prisk says: "We're determined to build a bigger and better private rented sector that gives tenants more choice, but we should avoid excessive regulation on the sector which would push up rents and reduce choice for tenants.
"That's why we're taking action to require all letting agents to belong to a redress scheme so landlords and tenants have somewhere to go if they don't get the service they deserve, and investing £5.5 million for councils to tackle rogue landlords in their area."