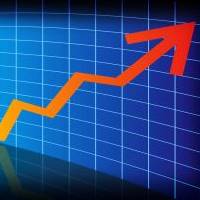 Inflation rose last month as rising petrol prices and less generous discounts from fashion retailers intensified pressure on households, the Office of National Statistics (ONS) has said.
The Retail Prices Index measure of inflation, which includes housing costs, rose from 3.1% in May to 3.3% in June. (See our Budget Planner to make your cash go further.)
Meanwhile the Consumer Prices Index also rose last month, from 2.7% in May to 2.9% in June, its highest level since April 2012.
Price rises for personal care items such as moisturiser and deodorant, and increases in the cost of domestic heating fuel helped drive inflation higher.
The ONS also says clothing and footwear prices fell 1.9% month on month, much less than the 4.2% fall a year ago, as retailers started their summer sales with shallower discounts.
Petrol and diesel prices both rose by 1.1p per litre, compared with price falls a year earlier.
The figures show inflation continues to erode consumers' spending power, as well as significantly outstripping wage rises. Wages increased by just 1.3% in the three months to April, compared with a year earlier.
However, there were falls in the cost of potatoes, fruit, bread, cereals and dairy products. Air fares and package holiday prices also fell in June, compared with sharp increases in flight costs in May.
Price falls for sofa beds, carpets and settees also helped hold back inflation.