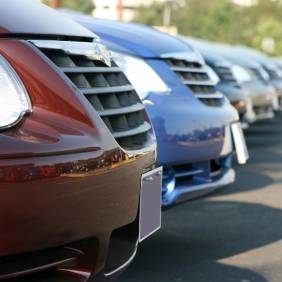 The Government says it will clamp down on councils introducing what it calls "backdoor parking taxes" on people's driveways and parking spaces.
Across the country, it's become popular for people to rent out driveways and unused off-street parking spaces, particularly near town centres, to generate extra cash (see our Rent Your Parking Space for tips on how to do this).
But the Government says some councils are unhappy because this deprives them of income at their own parking facilities, so are demanding households apply for planning permission for 'change of use', which costs £385. It says councils are also threatening fines of up to £20,000 if householders do not apply.
Now Local Government Secretary Eric Pickles says new guidelines will make it clear the public can rent out a single parking space without planning permission, provided there is no nuisance to neighbours, or other substantive concern.
Pickles adds: "Councils should be welcoming common-sense ways that help hard-working people park easier and cheaply and for families to make some spare cash.
"Councils shouldn't be interfering in an honest activity that causes no harm to others, unless there are serious concerns. Parking charges and fines are not a cash cow for town halls."
The Government doesn't, however, have a date for when these guidelines will be published.