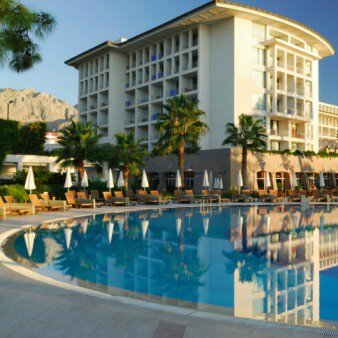 Two online travel agents and a hotel group have said they will "relax" an agreement, which the Office of Fair Trading (OFT) was concerned prevented other online travel agents from selling discounted rooms.
The Office of Fair Trading (OFT) alleges that online travel agents Expedia and Booking.com each entered into separate agreements with the InterContinental Hotels Group (IHG), which restricted other travel agents' ability to discount the rate at which IHG room-only hotel bookings were offered to consumers. (See our Cheap Hotels guide for tips on cutting costs.)
The OFT is also concerned that these alleged practices are potentially widespread across the industry and hopes that by investigating these three firms it will set an example for others in the industry to follow.
The regulator launched an investigation into Expedia, Booking.com and IHG – which includes Holiday Inn, Holiday Inn Express and Crowne Plaza – for agreeing to this potentially unlawful deal in September 2010 (see the Hotel discount deals under investigation MSE News story).
But Expedia, Booking.com and IHG have now said they'll relax these restrictions to address OFT concerns, meaning other online travel agents could potentially also sell discounted IHG hotel rooms in future.
A consultation has today been launched by the OFT on whether or not to accept this commitment made by the three firms involved.
Anne Pope, senior director in the OFT's services, infrastructure and public markets group, says: "The OFT is consulting on whether these commitments offer an immediate and effective means of injecting some meaningful price competition into the online offering of room-only hotel accommodation bookings where, in our provisional view, none may exist."