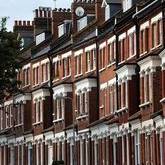 House prices increased at their fastest rate in three years last month, Nationwide has reported.
The 3.9% year-on-year rise is the biggest annual rise recorded since August 2010. It takes average prices to £170,825, according to the building society's figures.
On a month-to-month basis, prices recorded a 0.8% increase between June and July, the biggest uplift since August last year.
Robert Gardner, Nationwide's chief economist, says house prices are around 12% higher than the lows seen in the grip of the financial crisis, although they remain about 10% below the all-time highs recorded in 2007.
Mortgage rates across the market have plummeted since the Government launched its Funding for Lending scheme a year ago, which gives lenders access to cheap finance.
Initiatives called Newbuy and Help to Buy have also been introduced to help people with smaller deposits, while lenders have been reporting more first-time buyers entering the market.
However concerns have been raised that Help to Buy, which will fully launch next year, underwriting £130 billion of low-deposit mortgage lending with Government guarantees, risks leading to a property "bubble", with borrowers over-stretching themselves.