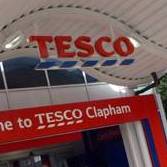 Supermarket giant Tesco has been fined £300,000 for duping the public into buying "half-price" punnets of strawberries.
The company was forced to pay the fine at Birmingham Crown Court after admitting it misled customers in 2011 by claiming punnets of British strawberries were half-price for a longer period of time than they were sold at the higher rate.
The case, which was brought by Birmingham trading standards officers, found during various dates in summer 2011, Tesco sold 400g punnets of British strawberries marked as half price at £1.99, with the previous prices of £2.99 and £3.99 crossed out.
But while the offer ran for 14 weeks, the original higher price of £3.99 ran for a shorter length of time. A lower sale price shouldn't last for longer than the period of time the higher price was available for.
After that, the retail giant offered the punnets for £1.99 including a pot of cream. But there was no mention of the previous price. Then the strawberries were then back on "sale" at £1.99 without the pot of cream, with an indication that they were again half price.
The council said both offers were presented in a way that misled or was likely to deceive the average consumer.
The case concerned the store's branch in Sheldon, Birmingham, and was brought to trading standards officials' attention by a customer. It was then widened to stores nationally.
'Victory' for consumers
The city's trading standards head, Sajeela Naseer, says: "This is not only a victory for Birmingham customers, it also has wider benefits for all consumers across the country.
"It was the council's case, confirmed by Tesco's guilty pleas today, that this was a misleading offer which deceived the purchasers of strawberries over many weeks during the summer of 2011."
A Tesco spokeswoman apologised "sincerely", saying: "We sell over 40,000 products in our stores, with thousands on promotion at any one time, but even one mistake is one too many.
"Since then, to make sure this doesn't happen again, we've given colleagues additional training and reminded them of their responsibilities to ensure we always adhere to the guidelines on pricing."