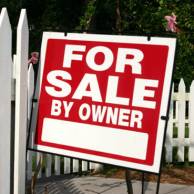 People would rather buy a house which has been the scene of a murder than one that is at risk of subsiding, flooding or in a high crime area, according to a survey by MoneySavingExpert.com.

Almost 13,000 people took part in the survey, which asked which properties people would never consider buying, even at a big discount.

A property hit by subsidence topped the list at 78%. A home in a flood risk area came a close second with 76% of the votes, while one in a high crime area completed the top three with 75%.

43% would not live in a serial killer's former home.

The survey follows news that murderer Dennis Nilsen's former flat in Muswell Hill, north London is being sold by auction at a reported £100,000 discount to similar properties. Nilsen killed some of his victims there before being arrested at the property in 1983.

The poll highlights the extent to which people are willing to compromise in the current competitive property market.

The results also indicate that people are likely to be put off by potential repair costs associated with fixing flood damage and subsidence.

While 55% of voters would avoid a property with damp problems, just 28% of voters would refuse to buy a home which used to be a brothel.
In which of these circumstances would you NEVER buy a home?
It's subsiding
78%
It's in a flood risk area
76%
It's in a high crime area
75%
It's full of damp
55%
It was used as a drug den
43%
A serial killer lived there
43%
There was a murder there
42%
It's in serious disrepair
36%
It was a brothel
28%
A known criminal lived there
23%
Someone recently died there
11%
It's on sale after a repossession
3%
A former prime minister lived there
3%
None of these issues worry me
3%

12,937 people selected 67,288 options (percentages are the number who voted for that topic of the total number who have voted, so won't add up to 100%).
Guy Anker, deputy editor at MoneySavingExpert.com says: "The fact more than half of those surveyed would consider a murder scene, brothel or a drug den shows how keen people are to get on the property ladder or move to a bigger home.
"Many would be prepared to put up with a property's dubious past rather than risk being whacked with huge repair costs.
"Given the many risks involved when buying, it's essential to do as much research on the property as possible. If you think you got a good price but later find your lovely view will become obscured by a tall building, or that quaint countryside will be destroyed by a rail line, you'll be kicking yourself."