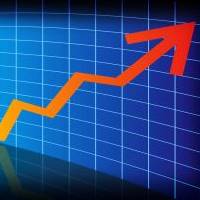 Increases in food costs helped push up the inflation rate in August, the Office of National Statistics says.
The Retail Prices Index (RPI) measure of inflation, which includes housing costs, rose from 3.1% in July to 3.3% over the year ending in August.
Annual inflation for food and non-alcoholic drinks rose from 3.9% to 4.1%, while there were higher prices for games, toys and hobbies, adding to the pressure on consumers as wage rises still lag behind increases in the cost of living.
Increased costs for furniture and furnishings, major appliances and small electrical goods such as fans also pushed RPI up.
Meanwhile the Consumer Prices Index (CPI), an alternative measure of inflation which doesn't include housing costs, fell marginally from 2.8% in July to 2.7% August.
Clothing and footwear inflation came in at 2%, compared with 2.8% last year, at a time of year when retailers are introducing new full-price autumn ranges.
Meanwhile, petrol prices rose 2p per litre compared to a rise of 3.5p per litre in the same month last year, mirroring movements in oil prices.
Air fares were up 9.4% compared to 10.2% last August, with the cost of domestic flights contributing to the decrease in the CPI rate.