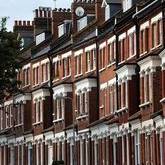 Letting agents must be upfront about fees in their ads to stop renters being stung by unexpected costs, the Advertising Standards Authority (ASA) has said.
Non-optional fees, such as administration fees and reference checks, can add hundreds of pounds to the cost of moving into a new rental property (see our 50 Renting Tips guide for help cutting costs).
But the ASA has now given letting agents and private landlords until 1 November to make sure these costs are clearly displayed in ads alongside rental prices.
Where any additional fees can be calculated in advance, these will be included with the quoted asking rent.
For example, a fixed admin fee of £150 per tenant should be displayed in ads as "£1500pcm + £150 admin fee per tenant" or similar.
If non-optional fees can't be calculated in advance – because they depend on individual circumstances, for example – then ads must clearly state the nature of these and how they will be calculated.
The new requirement follows a ruling made by the ASA in March, which highlighted a need for more transparent pricing in the rental sector.
ASA chief executive Guy Parker says: "Renting is a big financial commitment and it's simply not fair to hide extra charges. This practice hits tenants in the pocket at a time when they need every penny they've got.
"But this isn't just an important win for them. It will also benefit letting agents and private landlords because their customers will trust them more when they're upfront about non-optional fees."