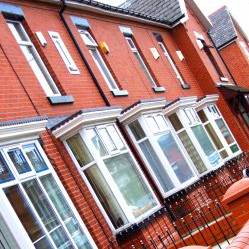 Student rent prices have soared by 8.5% in the past year, with the average price of a room now reaching £357 per month, according to a new study.
The research, by flatsharing website EasyRoomate, was based an analysis of rents in 25 university towns and cities, and a survey of students. It found that unsurprisingly, London is the most expensive place to live, with average monthly rents of £567.
Next came Cambridge and Oxford, with average monthly rents of £450 and £398 respectively (see our Renting Tips for help making your cash stretch further).
In contrast, Cardiff and Swansea in south Wales are the cheapest, with landlords asking for £255 and £260 respectively each month.
According to the website, rents for student flatshares are now at their highest level in five years. More than half (54%) of the 1,100 students surveyed said they had seen their rent rise in the last 12 months.
Over a fifth of those questioned said they now shared a property with more people than last year to reduce their costs, while more than a quarter (28%) said they had less money to spend on their social life.
The research also found that in eight of the areas examined, rents are higher than students are willing to pay. The biggest discrepancy was in Exeter, where the average monthly student flatshare rent was £385, but students said they were only willing to pay a maximum of £300.
See our Student Checklist for 50 tips on stretching your student loan further.