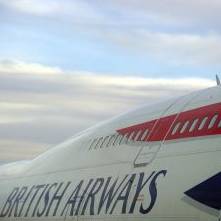 British Airways is rolling out cut-price hand luggage-only fares across its entire short-haul network.
From today, passengers will be able to choose hand luggage-only tickets to more than 90 destinations (use our Budget Airline FlightChecker to find the best prices).
BA says those who fly with just hand luggage will save £10 compared with the lowest one-way fare for those who put bags in the hold.
It began trialling the scheme at Gatwick in February on a handful of routes (see the British Airways: We'll cut hand luggage-only fares MSE News story). Now the fares are sale for immediate travel on European and domestic routes to and from Heathrow, Gatwick and London City airports.
Passengers who opt to travel with just hand luggage can carry a handbag or laptop bag on board along with a mid-sized case (up to 56cm x 45cm x 25cm).
BA has also made its "semi-flex" fares available on all short-haul flights.
Semi-flex fares give customers additional benefits, including being able to change flights on the day (to and from the same airports) without being charged a fee or having to pay the difference in ticket price.
Passengers with a semi-flex ticket are also able to reserve a seat free two days before travel, rather than 24 hours before departure on a standard ticket.
See our Cheap Flights guide for help cutting costs on all flights.