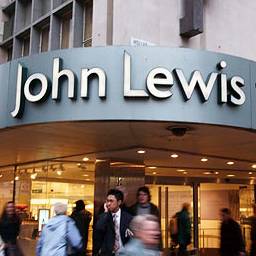 Shoppers buying electrical goods at John Lewis are to be given a minimum two-year guarantee on products at no extra cost, the retailer has announced today.
From next Thursday (10 October), all electrical and home technology products, which includes games consoles, cameras and audio equipment, will come with a minimum two-year guarantee included in the price, covering manufacturing defects (see our Free Warranties guide for more on guarantees and warranties).
The department store already offers two year protection against faults and breakdowns on computers, tablets and domestic appliances, and five years on television sets. Large own-brand appliances also come with three year's cover as standard.
But today's announcement will see over a third of electricals, which previously had no guarantee from the store, covered.
The two-year guarantee has already been added to most of the applicable products in-store and online, and John Lewis says all product guarantees will be in place by 10 October – the two-year minimum guarantee doesn't however cover electrical accessories, including device cases, chargers and USB sticks.
John Lewis says it will be the first electrical retailer to include a guarantee of at least two years on all electrical and home technology products.
Electrical goods from rival chain Currys normally come with a 12 month guarantee from the date of purchase.
What does the guarantee cover?
Most appliances come with a 12-month manufacturer's guarantee. Problems within that time will get you a repair or replacement but it's unlikely to cover you for accidental damage. Just make sure you register your appliance or you risk invalidating the guarantee.
A warranty is a similar promise, but it's paid-for by an insurance policy.
Under John Lewis's guarantee, it will fix or replace an item providing there is no evidence of misuse or accident.
If your product is replaced within the guarantee period, the guarantee isn't renewed, but instead continues to apply from the date you bought the original item.
Additionally, John Lewis's new guarantee on electrical goods is only applicable to items bought since the offer was introduced. So if, for example, you bought a games console that didn't come with a guarantee at the time of purchase, you won't be covered under the new scheme.