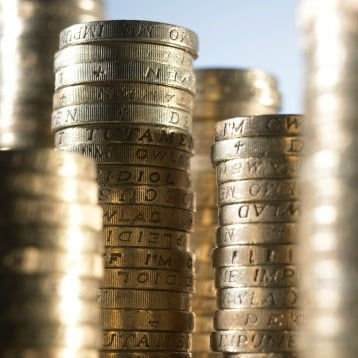 New rules to protect consumers who invest in peer-to-peer lending sites have been unveiled by the Financial Conduct Authority.
The FCA wants peer-to-peer lenders to present information clearly, be honest about the risks and have plans ready in case things go wrong. (See our Peer-to-Peer Lending guide for more information).
Earlier this month, the FCA issued regulations to help borrowers using peer-to-peer firms (see the Regulation for peer-to-peer lenders MSE News story) out to consultation. These rules largely concentrate on the savers who provide the cash.
Peer-to-peer lending takes the age-old process of loaning cash to friends in return for a bit of interest, and expands it to an industrial scale.
Websites including Zopa, Ratesetter and Funding Circle unite individuals and companies looking to borrow with savers hunting for a good return.
A good return – but with risks
That good return can be a whopping 7% interest, trumping the best savings accounts on the market at the moment.
But peer-to-peer companies are unprotected, unlike banks and building societies, where the first £85,000 saved per person, per financial institution in a 'normal' savings account is 100% guaranteed by the Government-backed Financial Services Compensation Scheme (FSCS).
Currently, there are no rules which peer-to-peer firms have to stick to, unless they are part of the Peer-to-Peer Finance Association trade body.
The FCA is consulting on the rules, which include:
Information about the firm you're lending through must be clearly presented, easy to understand, and easy to find so you know who you're dealing with. Firms cannot downplay risks or warnings.
Peer-to-peer firms must have plans in place to ensure loan repayments will continue to be collected if they collapse, so lenders don't lose out.
Any comparison of a peer-to-peer loan interest rate with a regular savings account interest rate must be fair, clear and not misleading. Ads must also be clear and not misleading.
Peer-to-peer firms have to hold a certain amount of money to protect consumers in case they collapse. This will be either a percentage of loaned funds or a fixed minimum of £50,000 – whichever is higher. The fixed minimum will be set at £20,000 until April 2017, to allow companies to adjust.
The plans are now under consultation until 19 December, with a decision expected in February or March next year. The new regulations will come into force from April 2014, when the FCA officially begins overseeing the industry.
Peer-to-peer firms are happy
Ratesetter founder and chief executive Rhydian Lewis says: "We've campaigned hard for peer-to-peer lending to be brought under the FCA's remit and are delighted by the draft policy published today."
But Stuart Law, chief executive of rival Assetz Capital, thinks some smaller firms won't be able to cope with the new regulations.
He says: "I expect that many small, recent peer-to-peer lending platforms won't survive regulation – it'll be an enormous drain on resources and a very tough process for them.
"But such guidance and rules are necessary to strengthen the industry further, increasing consumer confidence in the process."