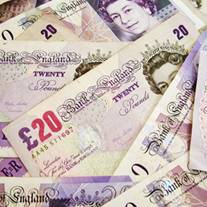 HM Revenue & Customs is cracking down on dodgy "pension liberation" firms by tightening up the way it registers and transfers pension schemes.
Pension liberation is a scam that claims to release cash from people's pension pots before they reach 55, or to release more than 25% of their cash.
Victims are usually contacted by email, phone or text by fraudsters trying to trick them into transferring their pension funds to bogus arrangements for a commission fee. Huge fees and taxes can leave people with no savings for retirement.
Beware anyone who suggests there are legal loopholes – they don't exist. (For information on how to legitimately gain access to your pension fund early, see our Release Pension Cash guide).
Historically, all pension funds have had to register with HMRC. But HMRC says the rise in pension liberation scams has become so great that it's going to make the registration process even more robust.
What exactly is changing?
The changes will see HMRC moving away from its current 'process now, check later' approach to registering pensions. It will no longer automatically register schemes after an online form has been submitted.
This will allow HMRC to carry out a more detailed assessment of a scheme before deciding whether or not to register it.
The rules on transfers between pension schemes – which are currently being exploited by pension liberation fraudsters – are also being toughened up.
Pension scheme administrators have to decide whether or not to transfer funds out of their scheme. To help them, HMRC will now only confirm the registration status of a receiving scheme where both of the following apply:
The scheme is registered.
HMRC don't hold information to suggest that there is a significant risk of the scheme being set up or being used to facilitate pension liberation.
The changes form part of a Government-wide initiative involving HMRC and other agencies aimed at detecting, disrupting and deterring promoters of pension liberation schemes, and to make sure people are aware of the true tax position.
A HMRC spokesman says: "The vast majority of pension funds abide by their legal obligations but we won't hesitate to de-register a pension scheme where rules are not adhered to.
"We will apply and enforce all tax charges against both the promoters of pension liberation schemes and pension savers."