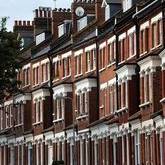 A crackdown on rogue letting agents, whose practices have been likened to the property industry's "Wild West", has been announced by the Government.
The plans will force letting and property management agents to join a redress scheme, giving better protection to nine million tenants in privately-rented homes in England (see our Renting Tips guide to understand your rights).
Some 3,000 agents, representing two-fifths of the industry, are not part of such a scheme, which would ensure tenants received compensation if their complaints about being ripped off were upheld.
Calls for tougher regulation of the sector have been growing, with concerns raised that tenants are being stung by "hidden" charges, often when it is too late to back out of a rental agreement.
Code of practice
The plans were announced by Communities Secretary Eric Pickles, who said the Government will publish a new code of practice for letting agents.
A new tenants' charter will also be put out to consultation, which should also help tenants if they feel they have been the victim of hidden fees or poor accommodation standards.
Tenants will also find it easier to agree longer tenancies of three years or more.
The announcement follows the Advertising Standards Authority's ruling last month that letting agents must be upfront about fees in their ads, to help renters avoid being stung by unexpected fees (see the Letting agents must be upfront about fees MSE News story).
Last year, the Royal Institution of Chartered Surveyors said a clampdown was needed to stop the lettings industry becoming "the property industry's Wild West" (see Letting agents risk becoming "Wild West" MSE News story).