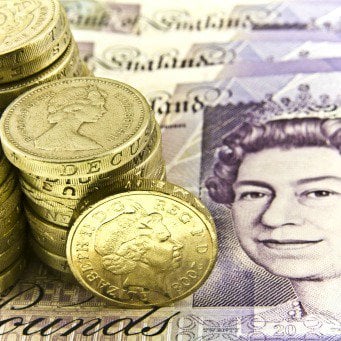 Rogue PPI reclaim firms will face fines in future, under Government plans to toughen up the way it regulates claims management companies.
New legislation will enable the Claims Management Regulator (CMR) to fine irresponsible firms, while a revised code of conduct is designed to crack down on the industry and force it to clean up its act.
There are about 2,300 claims management companies (CMCs), nearly half of which handle complaints about financial services, including PPI.
In the vast majority of cases, MoneySavingExpert.com warns against using these firms, as they take a cut of around 30% of what you reclaim when it can be done for free (see our PPI guide for how to do it).
Rogue firms bombard consumers with misleading advertising and unwarranted marketing, leading to banks being flooded with unsubstantiated compensation claims, at a cost to other customers.
'Getting away with it for too long'
MoneySavingExpert.com's campaigns co-ordinator Wendy Alcock says: "We're pleased to see further examples from the Government on how it plans to stamp out bad practice from badly-behaved claims management companies.
"Some have been getting away with too much for too long and the regulator urgently needs more resources to help it tackle the poor service experienced by people day in, day out.
"Where consumers believe they've been mis-sold PPI, they rarely need the help of a CMC. They aren't more successful and it's both easy and free to make a complaint yourself. The independent Financial Ombudsman Service can then give a helping hand if a bank rejects the complaint."
The CMR has launched a consultation on a revised code of conduct for claims firms. It demands firms make sure the claims they submit have a realistic chance of success, while full evidence should be provided to back up any allegations.
Nuisance calls crackdown
The Ministry of Justice will also expand the CMR, giving it more enforcement staff. New legislation will give it the power to impose fines and ban claims firms from exploiting information obtained from cold calling. The level of fines will be decided after a consultation.
The Government hopes this will reduce the volume of nuisance calls and texts made daily by firms. Financial Secretary to the Treasury Sajid Javid says it should "help free up the banks to pay legitimate claims more quickly".
CMCs will still be able to contact potential customers through advertising, but they will have to meet strict new standards.
They will also have to conduct thorough audits on how they obtain data, to cut down on the number of leads coming from illegal marketing calls and texts.
Claims Management Regulator head Kevin Rousell says: "It is our absolute priority to protect customers. We do not tolerate bad practice and continue to take action against companies which break the rules, including removing their licence to trade. Issuing fines will be an important new weapon for us."
The new code of conduct and legislation will apply to all claims management companies, regardless of whether they specialise in financial products or not.