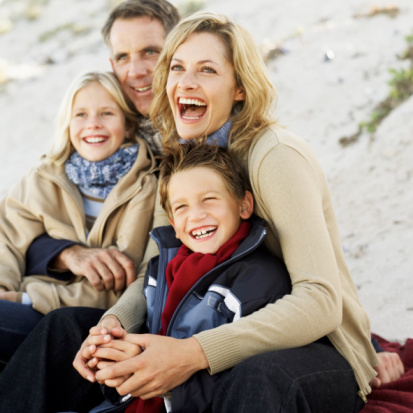 New rights to share parental leave with a new-born baby's father will help stop women feeling they have to choose between having a career or a baby, Deputy Prime Minister Nick Clegg says.

Under the new system the traditional 52 weeks of maternity leave, other than the first fortnight for a new mother's recovery, can be shared between parents from April 2015. (If you've got kids, we've 50 Family MoneySaving tips and tricks for you.)

The Government is publishing the final details of a significant shake-up which it hopes will help cater for men who want to play a more hands-on role in a baby's first months.

All employees will be able to ask for flexible working, not just parents as now, to reflect the increased role of grandparents and other carers.

It means grandparents could apply from April next year for flexible working to help look after grandchildren.

But bosses will have to agree to any proposed pattern of time off and will retain the right to insist it be confined to a continuous block, with no more than two subsequent changes.

Anyone taking total leave of six months or less over the period would be legally entitled to return to the same job - while a similar role would be guaranteed for those away longer.

Clegg says an initial plan to extend paid paternity leave has been shelved as "unaffordable", though fathers will get the right to two days off, unpaid, to attend ante-natal appointments.

But the 18 weeks of unpaid leave per child available to parents of under-fives will be extended to cover those with children right up to 18.

Employers will be placed under a legal duty to consider requests in a "reasonable" manner.

'Fathers want the options too'

Clegg says: "Women deserve the right to pursue their goals and not feel they have to choose between having a successful career or having a baby. They should be supported by their employers, rather than being made to feel less employable or under pressure to take unchallenging jobs.

"We need to challenge the old-fashioned assumption that women will always be the parent that stays at home. Many fathers want that option too.

"Many businesses already recognise how productive and motivated employees are when they're given the opportunity to work flexibly, helping them retain talent and boost their competitive edge."

Maternity Action director Rosalind Bragg says the reforms are "a useful but very modest step in the right direction".

But she adds the "right to return" arrangements are "complex, unfair and will confuse both parents and their employers" and that more needs to be done to encourage fathers to take up leave.