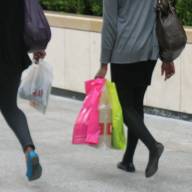 Shoppers looking to bag a bargain should head to Ipswich, where Poundland and the 99p Store have been locked in a price war. If you can find bigger discounts in your own local pound shops, we'd like to know about it.
The 99p Store opened in Ipswich town centre on 24 October, with a welcome offer of all items priced at 94p or less for a week. In response, the Poundland branch across the street reduced its prices to 93p, according to the Daily Telegraph.
But it seems the price war is lasting rather longer than a week. The 99p Store in Ipswich has confirmed to MoneySavingExpert.com its prices are currently set at 94p – saving customers 5p/item.
99p Stores spokesman Graham Barnes told us: "We have 235 branches across the UK. Occasionally, depending on local retail conditions, a certain strategic pricing is introduced temporarily."
We're awaiting confirmation from Poundland as to whether its prices are still set at 93p in Ipswich.
But while a couple of pence off an item may not seem like the saving of the century, every little helps, especially in the run-up to Christmas.
If you've bagged bigger bargains when pound shops have been locked into a price war, let us know via the forum link below, on Facebook, or tweet us @MoneySavingExp.