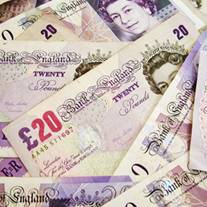 Most people on benefits who are out of work feel ill-prepared for the switch to universal credit, according to new research from Citizens Advice.
The charity surveyed over 1,000 people in areas where the new system is due to be piloted next year, or where it has just been introduced. It found 86% thought they hadn't been given enough information about the changes. (Use our free Benefits Check-Up tool to see if you're getting all you're entitled to.)
The new system, which merges six out-of-work benefits into one, will see payments being made each month into bank accounts.
Almost half (49%) felt unready to claim, while 22% did not have the necessary banking facilities set up.
83% thought switching from weekly to monthly payments would cause them money management problems.
Universal credit has to be set up online, but Citizens Advice found 47% of respondents did not have access to the internet at home.
The new system currently affects claimants in four areas of Greater Manchester, while it began last month in the west London borough of Hammersmith & Fulham.
In March 2014 it will be introduced in Bath, Harrogate, Rugby, and Flintshire, north Wales. It will eventually cover the whole UK.
Universal credit will be paid monthly, eventually replacing the following benefits:
Income-based jobseeker's allowance
Income-related employment and support allowance
Income support
Working tax credit
Child tax credit
Housing benefit
The new system also requires claimants who receive housing benefit to pay rent themselves, though Citizens Advice found 75% of respondents would prefer the Government to continue paying housing benefit direct to landlords to make budgeting easier.
'Glaring problems'
Citizens Advice chief executive Gillian Guy says: "For universal credit to be the revolutionary reform ministers promised, we desperately need to know how people moving onto the new benefit are going to be supported.
"The idea of a single universal benefit is a good one but the poor, unclear delivery is a big risk to our clients' well-being.
"Ministers cannot kick these problems into the long grass. Citizens Advice bureaux will work tirelessly to help people manage the upheaval, but we need much clearer, stronger support from Government.
"Unless ministers address these glaring problems, there is a real danger that some people will be left without the support they need and unable to pay bills."
But a Department of Work and Pensions spokesperson says: "By failing to acknowledge that intensive support is available for claimants, Citizens Advice just risks scaremongering and causing unnecessary alarm.
"A massive positive side effect of universal credit will be the help to get more people into mainstream banking and online."