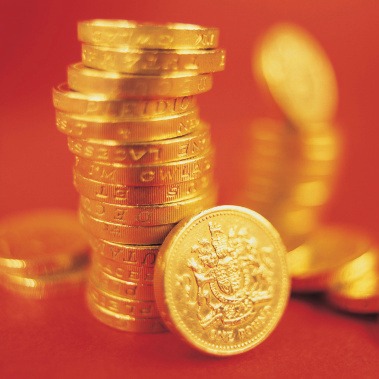 Leeds Building Society has launched a 10-year fixed rate bond for those looking to make a monthly income from their savings. But is it a good deal? MoneySavingExpert.com investigates.
With savings rates at an all-time low, Leeds Building Society's new 10-Year No Access Income Bond, which launched last week, offers savers a higher rate than most accounts on the market at 4% AER. (See our Top Savings Accounts guide for the best buys.)
But there's a catch: you can't withdraw any money for a whole decade, until the bond has matured.
What's the deal?
You'll need a minimum of £10,000 to put away. You can save up to a maximum of £1 million – £2 million if you've got a joint account – and the account can be opened either in branch or by post.
Interest is paid on the last working day of each month, from 31 December 2013. It can't be credited back into the bond, it'll have to be paid into another building society or bank account instead.
The money in the bond will be locked away until 31 December 2023. On 1 January 2024, Leeds will transfer your cash into an instant access maturity account, where you'll then have full access to it.
How does it compare with other fixed-rate accounts?
If you put the minimum of £10,000 in the Leeds bond, you'd earn £33 each month before tax.
This compares to the £26 a month you'd earn with the top paying five-year fixed rate account at 3.15% AER with Aldemore, and the £29 a month you'd get with the top seven-year account at 3.52% AER with Secure Trust Bank. Both of these have a minimum deposit of £1,000.
But the most obvious risk with putting cash into the Leeds bond is that you won't have access to your savings for 10 years.
Even if you don't think you need the money now, you don't know if you'll need access to that money in six, seven, or even eight years time.
Don't be lured in by the slightly higher rate you'll earn on your money. Instead, balance it out with how long you won't have access to your savings for and think about what you'd do in an emergency if you didn't have access to that money.
The rate is competitive now. But bear in mind that if savings rates rise in future and products launch that pay more than 4% AER, you may end up losing out by locking your money away for so long.
MoneySavingExpert.com creator Martin Lewis says: "The 10-year fixed rate bond offered from Leeds Building Society is a good rate now. But if interest rates rise by even a couple of percentage points in a few years time, it'll no longer look that competitive.
"Yet for a portion of assets now, for those really wanting income, it is something worth considering."
I've got the bond, but changed my mind. What can I do?
If you go for the 10-year bond but change your mind, you have a small window where you can get out.
There's a 14-day cooling off period where you can get a refund of your investment with any interest you've earned since opening the account.
You'll need to contact Leeds Building Society by writing to Customer Services Team, 105 Albion Street, Leeds LS1 5AS.