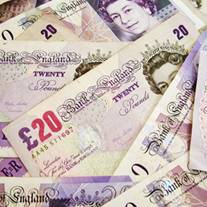 Hundreds of thousands of pensioners face being ripped off when investing in annuities unless rules are tightened urgently, an official advisory panel is warning.
Retirees choosing where to invest their pension pots may face poor deals if they stick with the insurance companies with whom they have saved their funds.
But if they hunt for a new, so-called "non-advice" deal on the web, they face a bewildering variety of options, the Financial Services Consumer Panel (FSCP) says.
An annuity is a product you buy with your pension pot that gives an you income until you die. 400,000 are sold each year. Once you've purchased an annuity, you can't change your mind, so it's essential you make the right choice (see the Annuities Guide).
The FSCP says retirees may be attracted by deals offered by so-called "non-advice" options, but without realising if they take them up, they'll forfeit the right to use consumer protection services – or that they may carry hidden charges.
It wants the Government to set up a service guiding retirees through the process of buying "non-advice" products for those with small pension pots, while it also wants a code of conduct for the market.
Pitfalls with "non-advice" options potentially include pensions offering good retirement incomes but stopping at death, meaning a spouse is left without an income – a drawback which may not be spotted without advice.
Advice is 'harder to find'
While products have become more complex, professional advice has become harder to find, it adds.
The confusion means customers often give up looking for a better deal and stick with the "rollover" product offered by their original insurance company. The panel wants the Financial Conduct Authority to study the "possible exploitative pricing" of these products.
"Irreversible mistakes affect retirees for the rest of their lives," the panel warns.
Sue Lewis, chair of the panel, says: "The increase in non-advice sales appears to be driven by light touch regulation and higher profit margins, not consumer demand.
"We urgently need to reform this market, particularly for those with smaller pension pots, who usually can't get independent advice. Our recommendations are intended to make choosing the right annuity more straightforward."
Hargreaves Lansdown head of pensions research Tom McPhail says: "For many people, the retirement process and in particular the purchase of an annuity is one of the most significant financial transactions they will undertake.
"The challenge is to make that process as effective as possible."