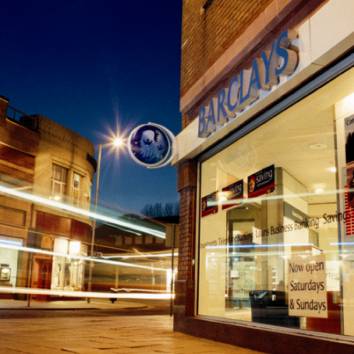 Barclays customers who dip into their overdraft will be charged less in future as the bank is simplifying overdraft fees.
The bank will introduce a "one per day" cap on its £8 paid and unpaid transaction fees in the coming weeks, which it says will help customers save around £7 million this year.
Currently, these fees can be charged up to five times a day at a total of £40 per day (see our Best Bank Accounts guide for the top picks).
Customers are charged an unpaid transaction fee when one is returned unpaid because there's not enough money in their account. A paid transaction fee occurs when a payment is guaranteed and Barclays makes the payment, but it results in the customer breaching a personal limit on their account.
Barclays has also introduced new text alerts to help customers avoid being caught out by charges. The texts will warn them they can actively avoid a fee if they can pay cleared funds in. The bank says this will help customers save a further £7 million.
Current account providers are working to improve their deals following the introduction of new rules in September which made it easier for consumers to ditch their old bank or building society and switch to a new one.