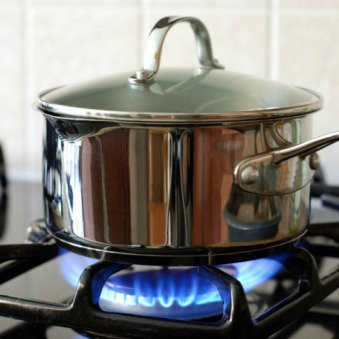 Nearly 130,000 First Utility customers will be hit with a 3.5% price hike from 1 April, the firm announced today.
The average annual cost for a dual fuel customer will rise from £1,124 to £1,163 – an increase of £39 (join our free Cheap Energy Club to find the best tariff for you).
But as these are average price rises, households could be hit with larger or smaller increases, depending on where they live and how much energy they use.
The spring hike, which affects 40% of First Utility's customers, follows all big six energy providers upping gas and electricity prices this winter.
Who's affected?
130,000 customers on the firm's only variable variable tariff – iSave Everyday – will be hit by the price increase. The average customer will see bills rise by £3.26 per month.
But the 190,000 people on one of First Utility's three fixed tariffs will be unaffected by the price rise.
Can I get out of my contract?
Yes. If you're affected, you can leave your variable contract penalty-free. Use our Cheap Energy Club to check if you can save by switching to another tariff.
Also consider locking into a cheap fix for up to four years to protect yourself against future price hikes. Just remember to opt for one with no exit fees, as then you've price certainty and can leave if costs fall.
Why is First Utility hiking prices?
First Utility says the rises are down to increased energy market costs, including the amount it pays for wholesale energy.
Chief executive Ian McCaig says: "Our mantra is to help consumers minimise their energy spend by offering lower tariffs and campaigning for change in the industry to reduce costs and put more power in the hands of the consumer.
"Unfortunately, we're in an industry where costs are continuing to rise – driven by investments in infrastructure, policy costs and a gradual increase in wholesale costs.
"However, we've held off making any increases during the winter when usage, and therefore bills, are at their highest and we have absorbed increasing costs as much as we can – that's why our increase is lower than the big six."