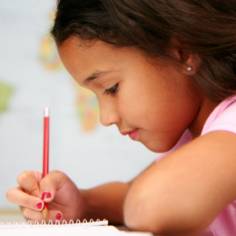 Almost two million working families could get an allowance of up to £2,000 per child to pay for the cost of childcare from autumn 2015, the Government has announced.
Parents who are both in work with children under the age of 12 will be able to get a 20% rebate per child on the annual cost of childcare. (See our Childcare Costs Help guide to make sure you know what you're entitled to.)
The Tax-Free Childcare scheme will replace the existing childcare vouchers programme, which is only available when offered by an employer.
The Government says around 1.9 million families could benefit, twice as many as under the tax-free voucher scheme.
Today's childcare policy is also more generous and will be in place sooner than plans previously announced in 2013 (see the New tax-free childcare scheme MSE News story).
How much money are parents eligible to get?
Following a public consultation, the Government has increased the value of the scheme. It was due to be worth up to £1,200 per child per year, while the annual limit will now be £2,000 per child per year.
The scheme will be open to families where both parents work and earn up to £300,000 between them, or single parents earning less than £150,000. Previously, the Government said the scheme would only be available for single parents or couples collectively earning up to £150,000 a year.
Couples where one parent doesn't work will be excluded from the scheme.
How will the scheme work?
The Tax-Free Childcare scheme will now apply to all children under 12 within its first year of operation.
In addition, parents working part-time and earning more than £50 a week, or parents on maternity, paternity and adoption leave or starting their own business will also be entitled to support in the first year.
From 2015, parents will see any any cash they're entitled to paid into an account that must set up with the scheme, rather than via a rebate through the tax system.
To be part of the scheme, parents will need to apply when it starts in 2015.
What about the existing childcare vouchers scheme?
Childcare vouchers are a little-known scheme which can save many parents with kids aged up to 15 over £1,000 a year on childcare. (There's full info in our Childcare Costs guide.)
This scheme will continue for those already using it, but will be closed to new entrants after August 2015. Parents who use childcare vouchers can switch to the new scheme, but they won't be able to take advantage of both.
Here's how the schemes compare:
Childcare vouchers vs Tax-Free Childcare
| | Current childcare vouchers scheme | Proposed scheme |
| --- | --- | --- |
| Official name | Employer Supported Childcare. | Tax-Free Childcare. |
| What do you get? | Depending on salary and when you joined, EACH PARENT can buy a max £243 vouchers/ month from pre-tax and NI income. For a basic taxpayer, max annual gain is £930. | You pay money to a childcare provider and for each 80p you give, the Government will add 20p, up to the annual £2,000 limit/child. |
| Who qualifies? | Only available from employers that choose to offer the scheme. Not for self-employed. | Working single parents earning less than £150,000/year or couples (both must work) earning less than £300,000 collectively. Includes self-employed but excludes those already getting tax credits or universal credit. |
| What age can your child be? | Up to the first Saturday following 1 September after child's 15th birthday (or 16th birthday if registered blind or getting Disability Living Allowance). | It's for children up to 12 and disabled children under the age of 16. |
| When does it start? | Already in place. | It's proposed to start after the next general election, in autumn 2015. |
| How many eligible? | 450,000 currently claim. | 1.9 million families. |
Help for those on universal credit
The Government says it will meet 85% – up from 70% – of the childcare costs of 300,000 families moving onto the universal credit benefit scheme, which will see six in-work and out-of-work benefits merged into a single monthly payment by 2017.
But anyone currently receiving tax credits or universal credit will not be entitled to the Tax-Free Childcare scheme.
£50 million boost for nurseries
The Government has also announced there will be a £50 million boost for nurseries looking after the most deprived three and four-year-olds.
The money will be available to nurseries, schools and other providers of free education in England to help them hire better-qualified staff and support specialist speech and language services.
Additional reporting by the Press Association.